Travel Story: South India In 2 Weeks – Varkala to Patnam
So, hopefully, you've read part 1 of this journey which follows us around North India! Never mind if not, travelling South India in 2 weeks was great fun too.
We continue south after making haste from Varanasi, which we didn't really love, by taking the earliest flight and then train to make it to Varkala. The town is in Kerala and we made it there before the day's end, and we fell in love.
We wanted sea, beach, and a good vibe… and we found it there!
I also have a few other posts highlighting my favourite things to do in South India and North India if you're heading that way, which you should because it's great!
Explore South India in 2 weeks with us on this epic journey!
How to travel South India for 2 weeks follows our 2-week journey backpacking across the south of the country from the red cliffs of Varkala to the serene beaches go Goa. If you are looking for inspiration for a possible trip you might enjoy reading this.
South India in 2 weeks: Varkala (days 18-21)
The Red Cliffs
What an adventure we had getting here! The flight was fine although we couldn't leave from Varanasi so had to catch a bus to Lucknow and fly from there to Kochi in the South. The train to Varkala from Kochi was great however we realised we would be coming back on ourselves later.
A rushed exit is never a good idea!
We reached Varkala with great relief! It was so beautiful here, we walked around and found the 'Bamboo Village' hostel to stay at having not previously booked anything. This place had cute little huts and was beside the path to the beach at the top of the cliff.
We signed up for a cooking class and an Ayurveda massage, left our bags and headed down to the beach.
Unfortunately on the way back to the hostel Claire almost passed out! We soon got some coconut water down her and with some help from locals back to the hut. After that, we decided to take it easy for a while and rest in Varkala.
The cliffside path is full of restaurants, bars and shops. There are markets selling everything from clothes to books and trinkets. It's the perfect place to sit back and chill out.
So that's what we did!
Backpacking or any type of travelling in South India really can be a relaxing experience! I'd go back here in a heartbeat.
South India in 2 weeks: Amritapuri Ashram (days 21-23)
How to travel around South India in 2 weeks wouldn't be complete without some meditation and yoga! We needed to get to the Mata Amritanandamayi Math Ashram from Varkala but as it wasn't part of our original plan and so needed a little re-organising. It was easily done though and we were able to catch a bus direct to the Ashram.
The both of us stayed for three days and two nights taking part in morning meditation and some afternoon yoga classes. We explored the Ashram and the nearby beach which was on the river.
In the evening we took a meditation class on the beach too! We were fed three meals a day and helped make some decorations for an upcoming ceremony.
I will say the room was pretty small, the beds not comfy and no aircon, but apart from that it was a great experience and well worth it!
We decided we would head to Alleppey after and rent one of the houseboats everyone was telling us about. The plan was to cruise around the backwaters for a few days before heading to Munnar. Again not part of the trip but it turned out well.
South India in 2 weeks: Alleppey Backwaters (days 23-25)
The journey turned out to be rather exciting. Having been told a few ways to get there we decided on the quickest route.
We caught a taxi from the Ashram to the train station, the train to Alleppey and another taxi to the Punnamada Jetty. Skipping the buses we saved a few hours, having been told to get there early if we hadn't pre-booked a boat. Which we hadn't!
We spent around half an hour walking along the jetty and haggling over prices before we decided on one. I can't remember what we agreed on but I think it was a good price.
This was a highlight of our 2 weeks in South India trip. It was incredible and we loved every second of it. We left the jetty and sailed into the river to watch the sunset, we had two nights on the boat.
All our food and drinks were included and a cook was on the boat for our meals. We were taken on canoe rides down the smaller canals and were well looked after.
Back at the jetty, we jumped into a taxi which took us to Kochi bus station. This was about one and a half hours journey but we had agreed on a cost before leaving. The buses around this area were not often and we didn't want to wait around, and since the taxis were cheap we agreed it was the best way.
South India in 2 weeks: Munnar (days 25-28)
We reached the wonderful rolling hills of Munnar by the evening. There was a street parade happening as we arrived which was a nice welcome and it was relatively easy to find our hostel.
Munnar is a town in the Western Ghats mountain range which means there are a lot of hills and also lots of tea plantations, which is why we visited. There were also many shops selling natural beauty products; remedies using ayurvedic herbs and teachings.
We spent a day at the tea plantations taking a tour and spent another day at a nearby dam called Mattupetty. The dam is a nice place to relax with lots of wildlife and some food stalls. There are walking paths you can follow and boat trips to take. It is around 30 mins from Munnar in a taxi.
We left for Hampi the next day. We had to change buses and decided to stopover at Bengaluru on the way. The journey had taken around 10 hours and we hadn't booked anywhere to stay, we also arrived pretty late.
However, as always we found a hostel, although I would recommend a little more planning especially if arriving somewhere late at night. It did take us a while to find somewhere with some shifty-looking characters around.
The next bus was a bumpy ride with few toilet stops and took around 5 hours.
South India in 2 weeks: Hampi (days 29-31)
The magical Hampi. I think we both agree this was such a wonderful place. It was not part of our planned trip. You've probably noticed we didn't have much of a plan for the South apart from Goa and Alleppey. If you're in South India for 2 weeks make sure you visit!
Hampi is an ancient village which is dotted with numerous ruined temple complexes from the Vijayanagara Empire. There is a river running through its centre with giant boulders creating luscious views of the surrounding area.
On the south bank of the River Tungabhadra is the 7th-century Hindu Virupaksha Temple, near the revived Hampi Bazaar. A carved stone chariot stands in front of the huge Vittala Temple site.
While here we visited the Hampi Archeological Ruins, Matanga Hill, saw the Sasivekalu Ganesha temple, and walked around the ruins of the Soolai Bazaar.
I had an Indian head massage here too, which was sensational! There are many restaurants, cafes and little souvenir shops to wander around as well. Hampi is another fantastic place to stop and relax.
South India in 2 weeks: Anjuna & Patnam (days 31-35)
Anjuna is probably one of the more well-known areas of Goa. It is a hub for backpackers with its long sandy beaches, electronic trance parties and the famous flea market. It is located in North Goa.
The flea market was pretty fantastic! It's a winding maze of small and large stalls full of clothes, jewellery, crystals and stones, accessories, leathers and anything else you can imagine.
There are plenty of food and drink stalls along the beachfront with lots of accommodations from hostels and beach huts to hotel resorts.
Although Anjuna was great it was very busy. The constant loud music playing throughout the night made it an easy decision to move south to the more quiet and less busy beach of Patnam in Canacona.
Patnam
Patnam is a perfect little beach where you will find a much more chilled vibe. We stayed in a little hut on the beachfront and luckily got a really good deal as it was quieter.
To end our 2 weeks in South India we spent the rest of our trip chilling at various beach bars and sunbathing. The both of us enjoyed a visit to Palolem beach as well, a little further north.
In the end, we caught the train back to Mumbai to board our flight home. The whole trip around India was an incredible experience and we really did have an amazing time. I would recommend it time and time again as a fantastic holiday destination!
If you haven't already read Part 1 click here. It follows our journey through North India! We visit Hindu temples deep within caves in Mumbai and journey overland for 17 hours on a rural train. We visit the Pink City, Udaipur, Agra and the spiritual capital of Varanasi.
---
That's it: 2 weeks in South India
I think 2 weeks in South India is a good amount of time to visit the sites and get a good feel for the place. That being said, India is huge, so if you have more time then you could easily find endless things to do in South India.
Personally, I preferred the south to North India, but only because I love the sea and beach, North India was architecturally stunning and has some incredible temples to explore!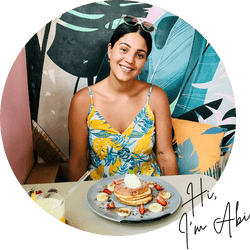 You might like:
Follow the journey: